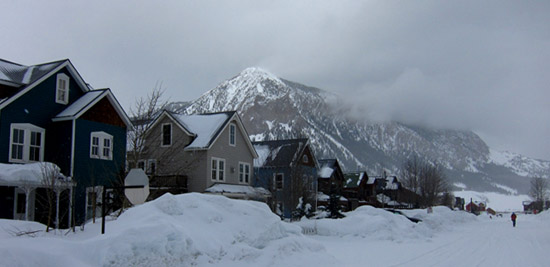 This post is part of the "Settling America" series. For more posts in this category, click here.
We have been away from the game we love for a few days now. We have crossed through the entirety of Illinois into the fertile lands of my grandmother's birth, Missouri (or Mizzurah if you asked her). With a stop at Pappy's Smokehouse in St. Louis for absolutely mind blowing brisket, ribs and more (thanks for the tip Megan), we traveled on to beautiful Neodesha, KS. Phil and I have been able to overcome the underhanded way he plays the game and his own envy for my skills at leading Catan to find ourselves in good spirits on the journey thus far (note from phil: this is complete bullshit). We make a stop at my friend Rebecca's house (known as Kansas). After an evening of drinks, pizza, traffic tickets, and deep, emotional questioning from the Wilson family, we hopped into the car (Kansas in tow) and got on the road.
Shifty cops with quick trigger fingers on radar guns caused for a less than pleasant addition to an already less than pleasant olfactory experience in Western Kansas, so we were happy to make our way into the mountains of Colorado. A few days, and a few games of Catan, awaited us in the beautiful hills of Crested Butte, CO with a dear friend Emily and her roomies. I think Phil is sure to claim altitude sickness for his performances.

Game 1 Recap
Sam's Take: A swift and decisive victory. Two new players and a consistently predictable Phil made this yet another example of my consistent dominance of these lands. On that note I begin the first of many post victory Sam ramble fests. I don't know what's going on with my beloved Diamondbacks. Willie Bloomquist? Geoff Blum? Melvin Mora? All fine moves for a team looking to add those vital last pieces to a playoff team looking for some veteran leadership at the end of the bench. This team though? 600 combined AB's for Mora and Blum at the hot corner? 550 plus for Xavier Nady. Even in 2005 I wouldn't be excited about that, let alone in 2011. I'll follow my boys to the end of it all, and I'll happily go to sleep each night with the memories of the 2001 World Series dancing in my head, but Mr. Towers you have to give me more than this. It's tough being a fan when it is late January and the two things I'm most excited about for the season are the new stadium near Talking Stick Casino for Spring Training and having the 3rd and 7th picks in the June amateur draft. Prove me wrong Mr. Bloomquist…prove me wrong.
Phil's Take: This game was a real boondoggle. Sam's arrogance is astonishing. He ignored the details of this game to talk about the pathetic Arizona Diamondbacks because his victory depended on deception and treachery. As per usual, Sam tried to take advantage of inexperienced players. An expert manipulator, Sam was able to play Kansas off of Emily, amassing their respective ore and wheat supplies and only offering measly pieces of timber in return. I wouldn't be surprised if these two lovely ladies never want to play Catan again – a tragedy that would forever weigh on Sam's conscience, if he had one. This game was an absolute disaster.

Game 2 Recap

Phil's Take: Game 2 was worth celebrating. Kansas won this game by creating an intercontinental highway with settlements throughout. A true victory, earned through blood and sweat. If Sam had won this game with his patented tactics of dishonesty, a brawl would have been likely. Kansas' victory came just in time.
Sam's Take: I feel sick. As happy as I am that someone besides Phil won this game, the slow pace and drawn out turns made this a drawn out and painful exercise. It was late…my numbers weren't hitting and my mind was focused on the trip to Moab the next day. Making excuses? Hardly…just setting the record straight about the circumstances surrounding this game. Congratulations to Kansas on her victory, it was well earned.

Lives Changed:
I'm going to have to say the life of Kansas will never be the same. The kind of confidence that a victory against two great masters of Catan instills in a person can't be quantified. The world had opened up to Kansas. The options are limitless. Everyone needs that little push to get their life on track. This was that moment for Kansas. We are happy to be a part of taking life to the next level, one person at a time. That is our goal day in and day out and we hope to bring that same magic to your life soon. Godspeed Kansas. Godspeed to you all.
Preview of the next stop, Arches National Park, Utah:
If you enjoyed this post, subscribe by RSS or get updates sent to your email. Feel free to share this post with those you love and those you don't.