About this Site
Yes, this is Possible? Yes. For example, it's possible to play Settlers of Catan in a suit and tie and a cow costume in Arches National Park, Utah. Yes, it's possible to change lives with a board game. Our mission is to take people off auto-pilot. We plan to do this with projects like this one. If you are still confused, make up your own answers.

About Phil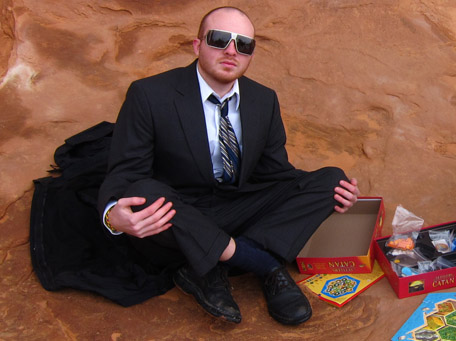 Phil is a West Africa-obsessed camel-drawing consultant. He is afraid of kidney stones and javelinas. He is not afraid of embarassing himself. He recently returned from a trip to Ghana, Cote D'Ivoire, Mali, and Morocco. Before that he was teaching middle school in Washington, DC, receiving an education in Gucci Mane and Lil Wayne. You can read about his thoughts and travels at philintheblank.net. He also teaches people how to draw camels while sharing and supporting social enterprises in West Africa on the website howtodrawcamels.com


About Sam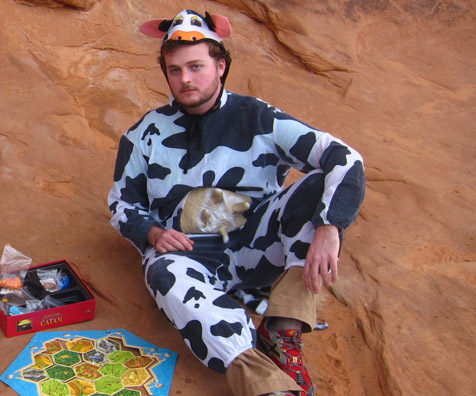 Sam is a self proclaimed man-child who spends most of his time not making decisions and bouncing from place to place. He has a love for working with children and is aspiring to have a career in child life specialties. He is known to make a consistent fool of himself and while he is not afraid of heights, he is mortified of falling. He has a passion for traveling, Dots candy, and wearing cow costumes. His ramblings can be found at slippysamwise.com.