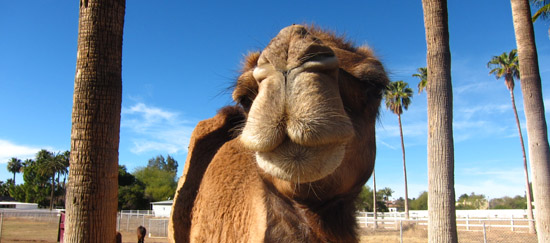 Sam and I have been spending a lot of time with our neighbor and friend, Clyde. Clyde is a camel of the dromedary variety. He is intelligent, well cultured, and empathetic. And he offers some sage advice.
As a new feature on this site, we will be taking reader submitted questions and submitting them to Clyde. We will film these Q+A sessions and post them on the site. Please submit any questions you have for Clyde in the comments section of this post or on the facebook fan page.
You can ask anything you want. Clyde will have an answer.
We will continue documenting our project to Settle America and we will soon be invading hibachi restaurants for a separate segment. Video to come. We love you.
If you enjoyed this post, subscribe by RSS or get updates sent to your email. Feel free to share this post with those you love and those you don't.