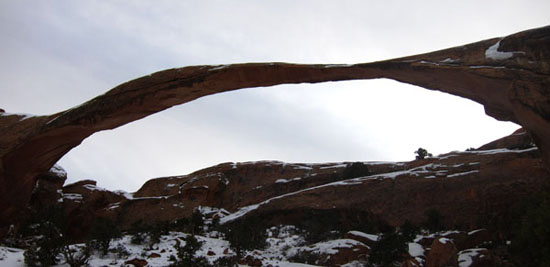 This post is part of the "Settling America" series. For more posts in this category, click here.
It's been around a century that America has had it's National Park system (thanks to Teddy Roosevelt). A man who truly appreciated the beauty and wonder of this great country of ours, our Teddy Bear began an important mission of preserving the wonder and glory of North America. I can only imagine that he had wonderful dreams of wild game running through the streams of Yosemite, adventurers enjoying the beauty of Yellowstone, and young men in cow costumes and ill fitting suits enjoying the beauty of the natural arches of Arches National Park. We are proud torch bearers of the former President's great vision. I have always fancied myself the embodiment of Presidential wanderlust/glory/stature/intensity and now know after my time settling Arches National Park that I am the embodiment of history, love, and can-do-it-ism.
Game Recap
Sam's Take: The fact that such a woman as Rebecca "Kansas" Wilson can create a winning streak against such a savvy player (Me) and such a black hearted, soul-less, Cleveland Indian loving, Rock-N-Roll Hall of Faming Toting, Great Lake supporting degenerate (Phil) is both disheartening and frightening for the youth of America. Not enough time and thought is devoted to the development of the children of this country. With such tyrants as Phil and Kansas marching about these lands I am left with little faith in the positive rearing of the young minds and bodies of this great country of ours. Conspiracy theorists shout about the Fluoride levels in the water, the chem trails left behind by airplanes, and the undocumented birth of our President….all of these are mere quibbles in comparison to the fact that such false, foolish and fragile people are left ruling Catan. I can only hope that brighter days are ahead. For at this point all that I see is the steady fall of an endless winter.
Phil's Take: Before the game, Sam repeatedly tried to take advantage of my attire. I was wearing treadless dress shoes and Sam chose to lead us through the most dangerous and snow-covered trails in an obvious attempt to injure my dice-rolling hand. See for yourselves:
But he was unsuccessful – I have excellent balance. In the world of Catan, I got off to a good start, taking up residence in Sheeptown™ and accumulating large amounts of wool. As the game progressed, I became the victim of a malicious alliance between Sam and Kansas and the robber was repeatedly placed on Sheeptown™, cutting off all access. Kansas took this one and I must say that I am truly happy as long as Sam does not win the game.

Lives Changed:
An elder park ranger stumbled across our adventure through the majesty of Arches National Park. Life had become a bit stale and redundant. A mild case of gout and a consistently fickle prostate had begun to dampen the spirits of this proud member of our nation's park ranger service. Day in and day out he had seen people driving through, snapping their photos, taking hikes and absorbing the beauty of the surroundings. Our ranger friend barely noticed the natural beauty which was his office anymore. After his encounter with our travelling heroes, the shock of this strange event caused him to pause and think for just a moment. We speak about sparks that change our lives, this was such a moment for our friend. The pause and thought, led him to close his eyes, take in a deep breath, and as he exhaled he looked again onto the beauty that surrounded him. The vibrant reds against the pure white of the fallen snow reminded him of his youth. That day he came with his father and grandfather, first seeing the majesty of one of our nations most beautiful national parks. The awe that filled his spirit that day once again rushed back into his mind and body. He blinked away a few tears, rubbing the goosebumps from his arms as a smile slowly grew beneath his whiskers. A few happy travelers had helped to change his day, his life for the better. We ask for no compensation. His smile, his story, his dreams are all the reward we need.
If you enjoyed this post, subscribe by RSS or get updates sent to your email. Feel free to share this post with those you love and those you don't.